Boston's Carson Smith to undergo Tommy John surgery
BOSTON — Red Sox pitcher Carson Smith is set to undergo Tommy John surgery on his right elbow, effectively ending his season.

The team announced that Smith, who arrived in Boston this offseason via a trade with Seattle, would undergo ulnar collateral ligament reconstruction Tuesday. The procedure was to be performed by Dr. David Altchek in New York.

Smith was placed on the 15-day disabled list last week with right elbow soreness. It was his second time this season on the DL after beginning the season sidelined with a strained flexor muscle in his forearm.

The 26-year-old made just three appearances since coming off the DL on May 3, only allowing an unearned run in 2 2/3 innings.

He was expected to be a key component of the Red Sox bullpen after a 2015 campaign with the Mariners in which he had a 2.31 ERA, 13 saves and 92 strikeouts in 70 innings.
If you are keeping track, Carson Smith was acquired from Seattle for Wade Miley. Miley was acquired from Arizona for Allan Webster and Ruby De La Rosa. De La Rosa and Webster were part of a package sent to the Sox for Adrian Gonzalez, who was acquired from the Padres for a package that included Sox prospect, and current Cubs All Star, Anthony Rizzo. We can second guess that 2010 trade all we want, but we would be wrong to second guess it at all because big money teams make big deals even though it might make sense to wait for a prospect that is now an All Star.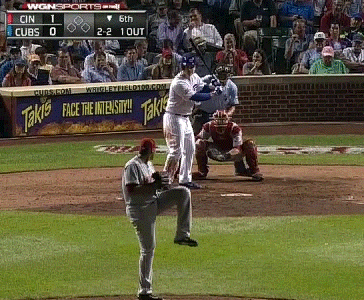 Adrian Gonzalez was acquired to keep up with the Yankees, who signed Mark Teixeira in 2010. The only thing that the subsequent trades of players that can be linked back to Rizzo have in common is that they were all made pretty quickly, and none of the players acquired lasted long in Boston because the Sox continued to drastically tinker with their roster to build a contender for whatever season was forthcoming. However, one thing that we cannot ignore is that Cherrington, like Theo before him, knew how to assemble young talent, and that talent not only allowed the Sox to trade for whoever they wanted, but that young talent might be worth waiting for- see the Sox outfield, left side of the infield, catcher, and 2018 rotation for proof. I don't second guess the 2010 Rizzo / Gonzalez trade, but I hope that the liquidation of the farm system that is coming in two months doesn't cost the team young star that could contribute for years to follow.