Want to turn your apartment into a brothel???
The internet has virtually changed the life of everyone on the planet.(You see what I did there? Using "virtually" in that context… I have to say its genius.)
Two intertwined groups that are benefiting from the internet age are pimps and hookers, of course! The business that is as old as time itself is adapting to the new age. Pimps and hookers(referrred to as P's&H's going forward), have been using certain websites to market their goods for a while now, but there is a new internet avenue that P's&H's are using. This website is AirBnB. If you are not familiar with AirBnB it is a website where one can list their apartments, or homes as rentals when they are out of town. The article that first alerted me to this trend was focused on the country of Sweden and it claimed "that some 200 apartments are now being used by prostitutes every day in the Swedish capital". This issue has arisen because hotel's in Sweden are taking a tougher approach to letting hooker's rent out rooms and use them as brothels.
So, the P's&H's adapted and found a new route, AirBnB.
Now, they are using AirBnB to rent out apartments and homes to set up shop. Unsuspecting apartment owners are renting out their places while they are away from home and little do they know that these renters are turning their places into brothels.
It reminds me of the Seinfeld episode where George figures out that a valet parking lot in New York City is letting hookers use the cars to peddle their goods. Later in the episode Kramer is strutting around with the coat from "Joseph and the Technicolor Dreamcoat" and gets mistaken for  a pimp.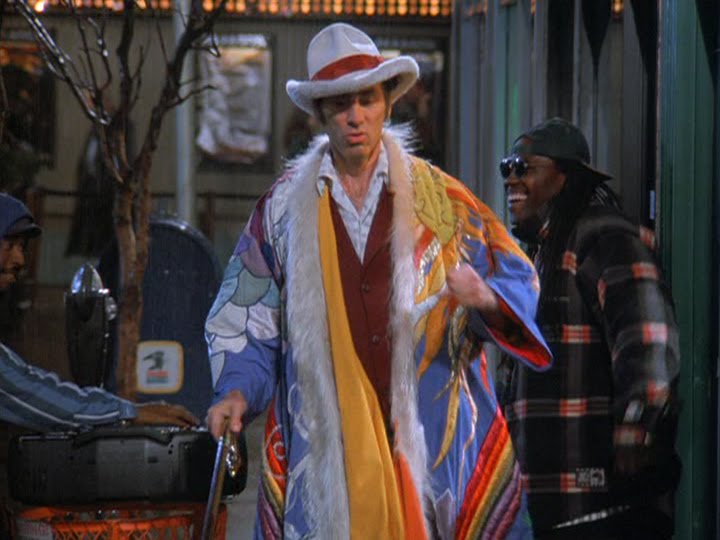 It is a great episode. The episode is the "Wig Master", Click here to read a plot summary.
But back to the point…
I have to hand it to these P's&H's! They always adapt with the times. Corporations often extol the virtues of adapting and changing with the times to stay relevant, but most corporations can't last longer than 30 years. They could learn a thing or two from the prostitution industry. It is the oldest business running and they always seem to adapt with the times, and this is just another case in point!
If you are interesested in starting a brothel… Oops.. I mean renting your place or renting a place in another city click here to check out AirBnB.
Click here to read the original article.