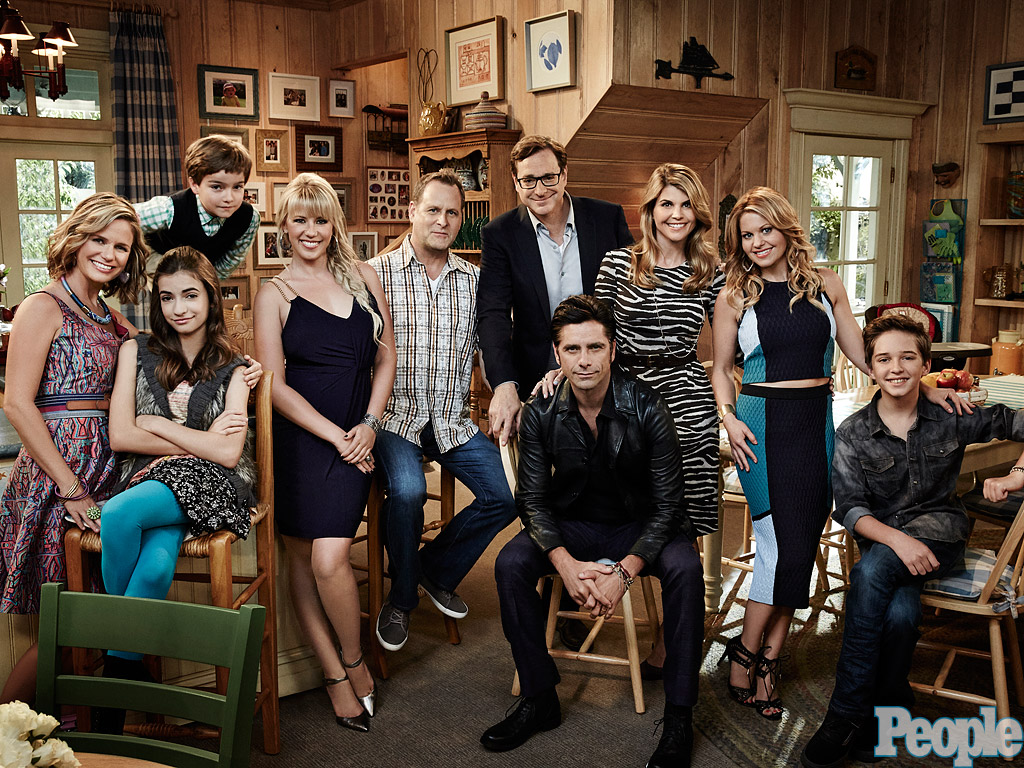 What ever happened to predictability?
Full House on Friday nights was an institution in my life. I could not get enough of the Tanner family!
Netflix just released a follow up show called Fuller House. It has most of the original cast, and if you loved Full House, then you might be surprised when you crack open the first episode of Netflix's sequel series Fuller House. The pilot's reliance on nostalgia is actually where the new show stumbles, whereas the series begins to work when Fuller House looks forward instead of back — though structurally the show remains the same as its predecessor.
Fuller House picks up about 20 years after the end of Full House, with Danny Tanner (Bob Saget) ready to move out of his family home that he had been sharing with his newly widowed daughter D.J. (Candice Cameron Bure). Ultimately he decides to leave the house to D.J. to give her a place to raise her three sons: Jackson (Michael Campion), Max (Elias Harger) and baby Tommy (Dashiell and Fox Messitt).
With the start of the Fuller House we wanted to see some then and now pics of the cast.
Danny Tanner
The patriarch of the Tanner family. He was like a second father to me, and I was overjoyed when I hit my 20s and found his stand up comedy. It is some of the most raunchy material out there. Then, he really became like a second father. If you like racy, raunchy humor check out his stand up.
D.J. Tanner
The fiesty little DJ has aged well, like a fine Chianti. I wouldn't mind eating her with some fava beans. Unfortunately, in her real life he has become a fiery Republican pundit and annoys the crap out of me.
Uncle Joey
Uncle Joey was funny, but he will always be the archetype for the nice, but secretly creepy uncle who lives in your basement. CUT IT OUT!
Olsen Twins
From this picture it is clear that the Olsen twins have become vampires. They are absent from the new show. Mainly because as vampires they couldn't adhere to the filming schedule as they cannot go outside in the daytime.
Uncle Jesse
Stamos is an icon. Men wanted to be him and women wanted to be with him. It didn't get much hotter than Uncle Jesse in the early 90s. I actually did a commercial with Stamos while he was filming beach MTV in 1992. He was so nice to work with. Class act!
Kimmy Gibler
Kimmy was the annoying neighbor that everyone loved to hate. She looks good now. She looks like one of those perfect next door moms… Who ends up drowning her children in the bathtub… I mean look into her eyes. I see a lot of crazy.
Enjoy your Fuller House, but it will never be the same!