If You Must Go Out
Berkshire Musician Tribute to Neil Young / Colonial Theater / Friday
"The Berkshires is a hotbed of outstanding musicians. From worldwide legends to amazing regional and local talent, the area serves as home to an incredible array of eclectic performers. An outstanding group of these talented performers, along with some amazing non-Berkshire special guests will take the stage at The Colonial to pay tribute to the legendary Neil Young. $26-$36″
I will gladly sit and listen to any talented musician play Neil Young tunes, and there are a lot of really talented people playing this show. My issue is the cost. I will be paying less to see Warren Haynes perform original music in a similarly sized theater at the beginning of March. I am always interested to see an array of talented and amazing musicians playing Uncle Neil's tunes, but I am not $36 interested because these bands can all be seen every weekend at any event or establishment in the Berkshires.
Motorhead Tribute / Friday / Pittsfield "A"
"Bomber, a Motörhead tribute band, will perform live in the tavern along with The Damaged, Stiletto Bomb and Dead Radio Rebels." $6

This is right in Glass Joe's wheelhouse. Motorhead knock-off band, local punk and hardcore bands with original music, and cheap beer with good, fringe folks from all over the county. The cost is a more-than-reasonable $6, the place will be energetic from the beginning of the night to the end of the night, and you may even get flashed for some beads.
Beg 2 Differ / Saturday / Casey's Billiards / 9PM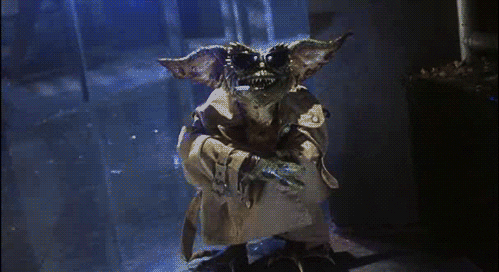 "Bennington, Vermont's Beg 2 Differ returns to rock Casey's. Pool is free all night long."
Leathery billiard maidens double-fisting aluminum bottles while a band likely plays covers of Godsmack and "Crazy Bitch?" Go for it. The last time I was at Casey's, this was exactly what I saw with free pool. Annnnnnddddd, the ladies wear the beads which are currency to be traded for a peek. I saw more ta-tas at this bar than the first time I saw Total Recall.
Just Stay In
Listen to Some Tunes
K's Choice: Paradise in Me
The band Hole are almost as over-rated as the Eagles. K's Choice, by contrast to Hole, is as underrated as any 90's band, and they were largely overlooked. K's had a radio hit with "Habit," but this entire album is as fantastic and as striking a 90's debut as the first Weezer album. Wow, I just said that.
The Pretenders: Pretenders II
The Pretenders meld punk, blues, and classic rock (not all at once of course), and the elegant sounding voice of Chrissy Hynde provides such a contrast to the straight ahead style of the band that I don't think they get enough credit for being the trend setters that they truly are. Pretenders II rocks, and their best single, "Message of Love," anchors this classic album.
Cher: "I Found Someone"
I got my first serious lumber to this song. Is Cher shitting me with that outfit all shear with parts missing…and the garters? And the androgynous fella picking the really hot blonde chick over Cher? Fight me. Is that a locomotive? No, it is just Cher in a chain-mail mini skirt trampling my innocence as I smile along and allow it. The knit mini falling off of Cher's shoulder sent a 7 year-old Glass Joe into fits. Enjoy this silly 80's classic, and thank you, Rite Aid, for keeping this on your store loop for all these years.
WatchSports on TV
NFL Championship Sunday
Pats (-3) at Denver 3:05
Nasaly, concussiony, Scout Finch from To Kill a Mockingbird-voiced Phil Simms and Nantz have the call for this one. It will be a good game that The Patriots should win, and I am betting the Pats and Brady. I know what you are thinking, Manning can still lead a high powered offense on like 12 drives that result in field goals, but I just have a hunch. Brady is doing alpha male stuff at the goal line and on the sidelines, and the Pats got healthy-ish over the bye week. Take the Pats in Super Bowl 50 too.
Cardinals (-3) at Carolina 7:00
I resigned myself last week to finally bet the Panthers and they had to make the entire game (right down to the QB-kneel at the end) interesting- or maddening if you were at my house. Palmer's finger is busted, and this game comes on kind of late meaning I am definitely not betting it, and I may not watch it. I mean where are the Giants, Bears, 'Niners, Eagles, and any other team with some heritage to make me salivate over this game?
College Hoop
Georgetown at UConn Saturday 12PM (CBS)
The college football playoff was not as interesting this year as it was last year, and the fact that the playoff isn't going to get any more interesting makes it even more inexcusable that the Big East was destroyed to pave the way for the power 5. That the Big East was ruined is one of the most unforgivable sports blunders of my lifetime.
#16 Providence at #4 Villanova 12PM (Fox)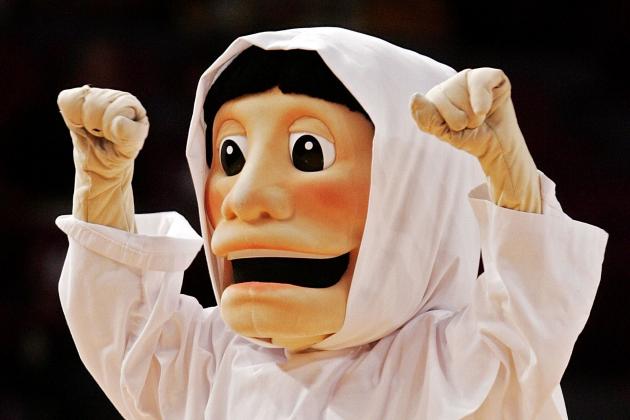 The Catholic school idea for the new Big East really works for me but for the fact that Seton Hall, St. John's and such need to build viable programs to surround Providence, Xavier, and Providence. Imagine a conference featuring the Catholic Schools and the good teams left in the A-10? I would bet that conference would be an absolute super power in 10 years that would rival the old Big East.