If You Must Go Out
Don't. Save your energy for Thanksgiving weekend. Check with us on Tuesday 11/24.
Just stay in…
Listen to some tunes…
Billy Joel: Turnstiles
Billy Joel's coming of age album sounds less like a Springsteen album from the same era and more like a really good collection of singles. In Turnstiles, Billy Joel confounds the critics with what some call a lack of continuity as the songs are so stylistically varied. Some critics like it though some critics have a hard time keeping up with the changes in style. The theory that exists is that this album was supposed to be a departure from soft rock for Joel and something closer to Born to Run, and the coming of age themes employed by Joel certainly suggest some influence from Born to Run. I tend to think that this is Joel's best album as it touches upon everything Joel: the ballad ("Summer Highland Falls"), memorable radio tunes ("Say Goodbye to Hollywood" and "New York State of Mind") and the grand finale both lyrically and musically (Miami 2017), which sounds like a more subdued "Goodnight Saigon." This album provides everything we need it to provide: good music for cards, beer, a convo, or to play over a ball game. What more could we ask of an album?
Jimmy Cliff: The Harder They Come
A pioneering reggae album from the early 1970's, The Harder They Come serves as the soundtrack for the movie, which also stars Cliff, of the same name. This album was a big hit regionally in big cities- especially Boston where the movie had an extended run and where generations of reggae bands began their US tours. Cliff's reggae sounds a bit more like pop music and a bit less like Bob Marley, the artist that most of us think of when we think about reggae music. The popular style when his music came to the United States was folk rock and this album fits right in with that genre. Reggae remained alive in American culture through its fusion with punk rock- thank the Clash for that- and this early album planted the seeds for that very fusion. The album is particularly hard to find, but I'd recommend it on vinyl…of course.
Bob Dylan and Johnny Cash: "Girl From the North Country"
So many legendary artists took Dylan songs and made them sound even more brilliant than they were when Dylan played them. However, no one was better at this than Dylan himself though many of his best alternate versions of his own music were played during live shows and never made it onto albums. "Girl From the North Country" is Dylan revisiting his own music on a studio recording, albeit using his weird country voice, and the addition of Johnny Cash doesn't exactly hurt the song. Take a listen:
https://www.youtube.com/watch?v=dZKX1pAdJVg
Have a Drink
Troegs Blizzard of Hops Winter IPA
Troegs is an independent brewer out of Pennsylvania and people love their offerings. I am not one of those people. I bought their spring offering after enjoying their IPA and found drinking the spring beer akin to drinking the juice in a can of corn. This IPA is plenty hoppy, as is the style lately, and the hops, fortunately, do a nice job of masking the rich, corny flavor. Give Troegs credit, they have a pretty talented design team / artist working on their cans.
Watch "sports" on TV
WWE Survivor Series Sunday 8PM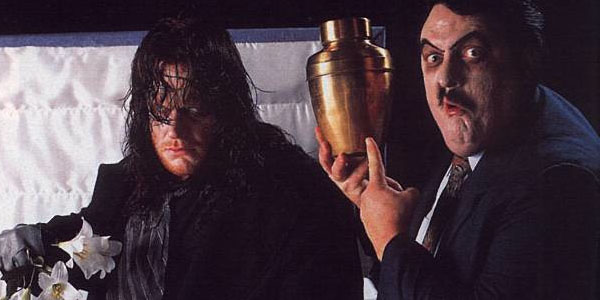 Ditch the real stuff. The Ohio St. vs Michigan St. game is worth viewing, but the real excitement happens at 8PM on the WWE network when the Undertaker participates in his 25th, and likely last, Survivor Series. I'll spare you the weird talk up: wrestling is fake, but fun to watch etc. The beauty of the WWE network is that the event is available on demand immediately following the show, so fans can hook it up on Thanksgiving night and watch just like they did in the old days.
Have a Great Weekend
I wanted to keep this one short as I want to follow it with a longer one for Thanksgiving on Tuesday / Wednesday. The new USA Network show Donny! is worth a watch. I feel weird admitting that I watch it, but it is kind of funny.
https://www.youtube.com/watch?v=L2WaQ5Vd9_o