If You Must Go Out
Friday (5PM-9PM) – Kids Movie Night at the Berkshire Humane Society (Barker Road Pittsfield)
The movie choice is The Never Ending Story and it looks like there will be plenty of food and fun. The best part, however, is the presence of dogs and kitties that want nothing more than to curl up to a movie with you every Friday Night. You may not see the in pure-bread West Highland Terrier that you have always wanted, but these dogs provide love without the health issues. I have two mix breeds from dog shelters, I love them both to death, and there is nothing cooler than watching a game with my dogs while I stay in around the Berkshires.
Saturday (1PM) – Hoosac Valley @Taconic (1PM Taconic High School)
Valentine road is alive with the sounds of popping pads and cheering fans. The boys from Taconic, a junior lead team with one loss, are primed to take the next step in their march to the Western Mass playoffs, but they have to beat undefeated Hoosac to prove their mettle as the best team in Berkshire County. Not since 2009 has a Braves team been this promising, but when Taconic puts a good team on the field, all of Berkshire County football takes notice. You should too. Stop at Bartlett's on Barker Road and bring your donuts and hot cider to the track at Taconic. Excitement awaits.
Saturday (10-5) – Antique Appraisal Day (United Methodist Church- 6 Holmes Road Lenox)
I'd be willing to guess that everyone has that one thing laying around from grandma's house that holds some sentimental meaning. So why not see if it has some value? Glass Joe loves his antiques and this show may be the one thing this weekend that will pry me away from the comforts of home in the Berkshires. I have a shaving cream dispenser from my grandfather's barber shop, and it is unique because you had to mix your own suds and put them into the pump. The item is priceless to me, but I would love to know what the item is worth.
Just Stay In
Listen to Some Tunes
Grateful Dead- (6/22/76 Live at the Tower Theatre: Upper Darby, PA)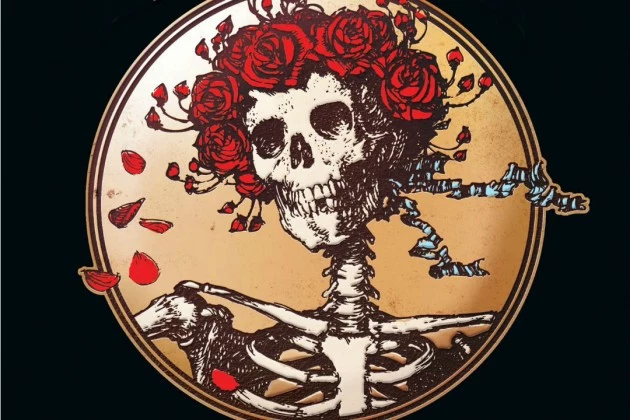 Dead and Co. open their tour next Thursday in Albany and Glass Joe plans to be in attendance. In honor of the first and only time I will get to see the remains of the Dead live in concert, I offer you Live at the Beacon Theater. The highlights are many: a near flawless version of "Ship of Fools" and "US Blues" start things off in 1976 just over a week before America turned 200, but the show does not wrap like you would want a Dead show of this era to end. I like the songs from this era because they represent the Dead's best songwriting, but something from the Warner Bros. years or an early version of "Terrapin Station" from the quirky album of the same name would punctuate what is otherwise an amazing show. In my opinion, "Promised Land" is second only to "One More Saturday Night" in terms of best Weir live songs and it appears near the middle of this outstanding show. Click the date above to stream the entire concert.
Jim Jones Revue- The Jim Jones Revue
Jim Jones Revue pays all of the punk rock reverence necessary to Little Richard, and Jones and his band cut a debut album that sounds like a kick ass live show. The Jim Jones Revue sounds (especially on the first two albums) like a blues meets punk act, and these British rockers beat their piano senseless in covers of 50's tunes and original compositions that inspire anger and fierce dancing all at once. "Princess and the Frog" will pierce your eardrums with wholesome punk goodness, and the fuzzy distortion and raspy screams on "Hey, Hey, Hey, Hey" pay appropriate homage to Little Richard- with plenty of added aggression I might add. The piano on the cover of this album looks like it got into a fight.
Whitney Houston- Whitney Houston
I hated the tabloid coverage of Whitney Houston's death and all of the sordid details that surrounded it and the final years of her life. The Whitney Houston I remember was an R&B princess with her enticing smile, her once in a generation voice, and the physical package that would make any young school boy smile in his prom pictures. 1986 Glass Joe and Whitney Houston had many dates that never happened, the varsity jacket that I never won was never draped over her shoulders, the intense lovemaking… I loved this album (I actually have it somewhere on LP vinyl), and I sang along with her in 1986 on "How Will I Know." By the way, if that Tears for Fears video from a few weeks ago wasn't a signature 80's video, let Whitney take you through a sexy paint maze with mimes everywhere to evoke some magical 80's memories:
Have a Drink
Bartlett's Apple Cider
No need to add the 20 Boat to the cider this weekend- too many leaves to rake. Bartlett's Apple Cider is great served cold during the day or served warm in the morning. I recommend the trip to Richmond to get some cider and make sure to get a half peck of apples and the signature donuts while you are there. North County folks love the Apple Barn, but you are not drinking great cider unless it is from Bartlett's. The greatness of this cider is analogous to the greatness that Tom Brady brings to the field every Sunday. Treat yourself during the Pats game.
Be a Kid Again
Tecmo Super Bowl
In 1990, up to date rosters in video games did not have to be as up to date like in the video games of today. In December 1991, the Giants were playing with all of the intensity of a shart on their way to an 8-8 season under the forgettable Ray Handley- the guy they chose instead of Belichick to lead them after Bill Parcelles "retired-" yet they were unstoppable in Tecmo Super Bowl, which featured the 1990 Super Bowl XXV winning G-men. The rosters turn 25 this year and the game turns 25 next December. If you want a more updated version of the game then I suggest downloading an NES emulator and adding the newest version of TSB to you collection. Every year, the nerds at tecmobowl.org add an updated version of the game for free download and the game play is incredible. http://tecmobowl.org/files/
Watch Sports on TV
Game 6 ALCS: Blue Jays @ Royals
The Blue Jays are going to win this series, which means I will be pulling for the Mets in the World Series. Thankfully, the Mets have the best rotation ever and they are getting production from a second baseman that they may not retain in the off-season. The series is worth watching, but baseball played in the cavernous Rodgers Center makes me ill. The 1987 and 1991 Twins played interesting dome baseball, but these Blue Jays give me douche chills. BTW my choice of the Mets to win it all is the kiss of death for this and any team that I favor.
Jets @ Pats 1PM CBS
Early game slugfest…Pats 21-14
Cowboys @ Giants 4PM Fox
Late game dud…G-men 21-14. At least the NFL got it right and moved regional coverage back to Sunday where it belongs. I like Aaron Rodgers, but this isn't Packer country and they do not need to be on TV every week. The Cowboys have been on way too much as well and I prefer to imagine that Texas does not exist.
And Whatever You Do, Enjoy the Weekend…